WindStone Farm offers all natural jams at family friendly prices. It is the thickest jam on the market. Owner, Billy Gatton Jones, is a second generation food broker and understands what it takes for a retailer and supplier's partnership to be successful.  For wholesale orders please contact us directly at 866-367-5267.
We are honored to provide our great product and great costumer services to the following  retailers:
DISTRIBUTORS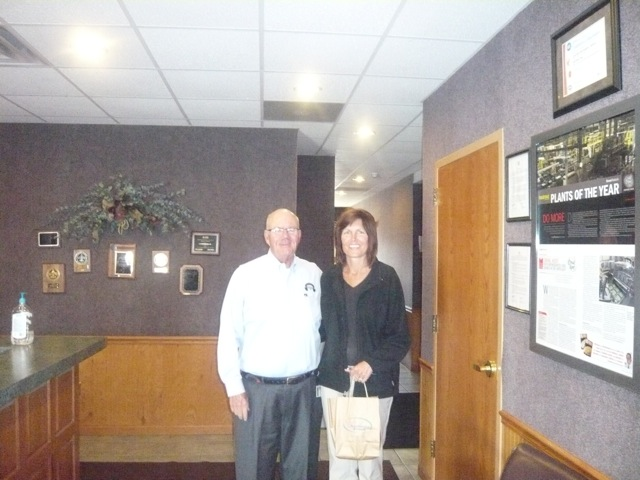 Left-Billy Gatton Jones, Owner, WindStone Farms and Right-Linda Martin, Buyer, I&K Distributor, Delphos, OH
SHIPPIN
G P
ARTNERS
BROKERS
Mike Cunningham, Innovative Product Group, Inc.
E. Wolff Sales Solution, Inc.